Medication Therapy Management, also known as MTM is a personalized service done by an experienced pharmacist. Vencer Care will work closely with you, your physician and other health providers in order to either determine your problems regarding your medication or to improve health outcomes by way of an upgraded drug therapy.
Your health condition, drug history, allergies, and other related factors will be intensely reviewed and evaluated to ensure the efficiency of your treatment plan.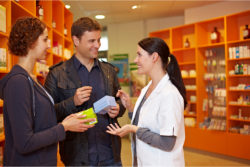 Our service includes:
Comprehensive Drug History Assessment
Medication Review
Prescription Monitoring and Education
Formulating a Medication Treatment Plan
Patient Education
Documentation of Medication Disbursement
Monitoring of the Efficiency of the Treatment Plan
You can ask us about this service the next time you visit us in our pharmacy or you can also call us at 908-469-2221.