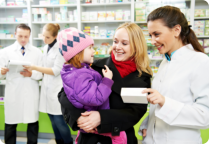 Vencer Care provides services across the spectrum of pharmaceutical needs covering retail, long term care, specialty medication and compounding. With over a decade of experience serving patients and facilities alike, we help reduce pharmaceutical spend while improving patient care.
Based in Elizabeth, New Jersey, we cater to the needs of patients living independently or at institutional facilities such as nursing homes, skilled nursing facilities, long-term care facilities, assisted living facilities, senior care homes and correctional facilities. With our prompt and customized services, we guarantee you of a pharmacy experience like no other.
At Vencer Care, meeting efficiently to the pharmacy needs of long-term care facilities is what we always strive to fulfill. From supplying quality medications up to sound consultation with our pharmacists, we are the pharmacy you can always rely on.
If you have inquiries, call us now at 908-469-2221. Our pharmacy is always here to serve you!